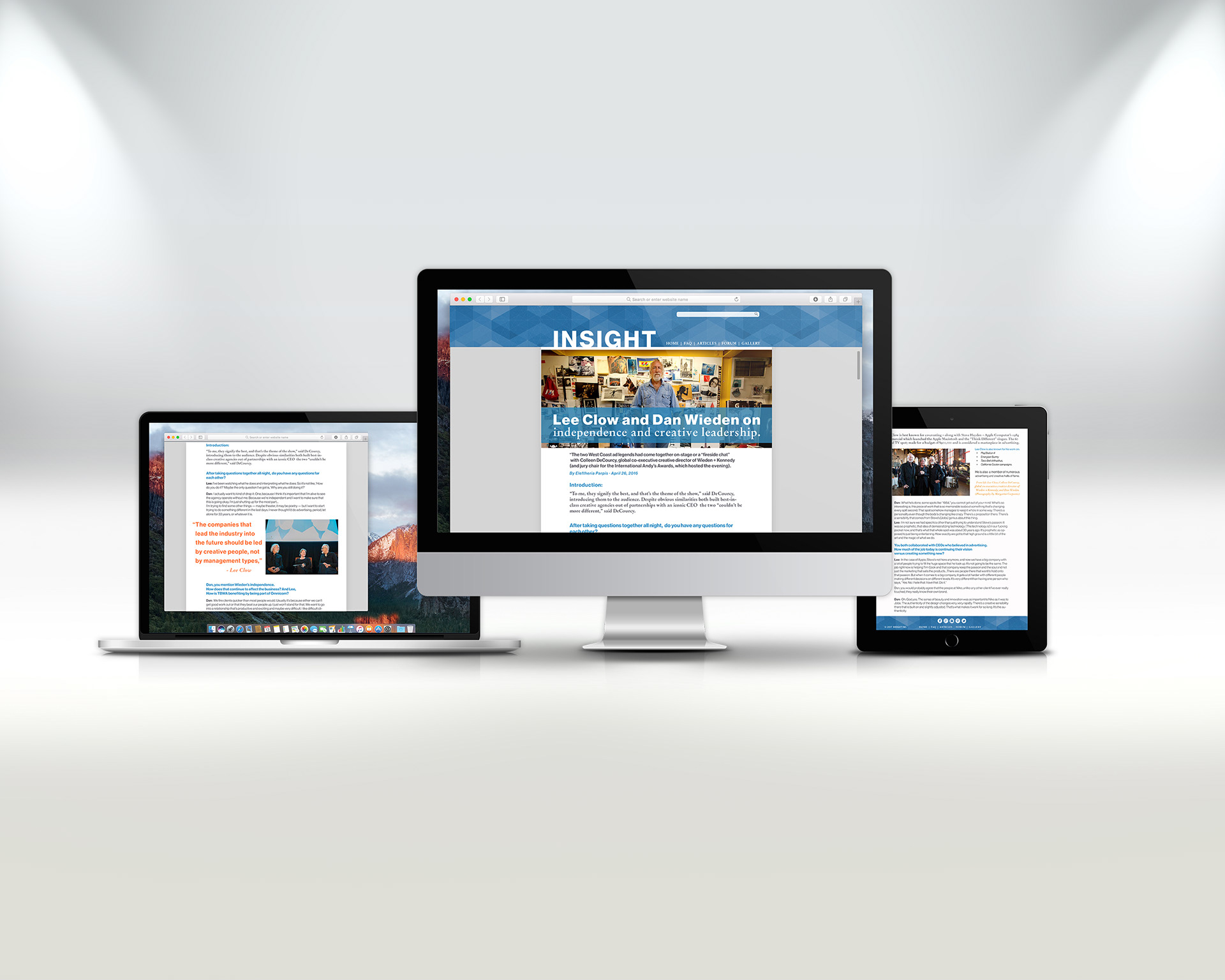 A mock style guide for "Insight" - an online magazine. The style was to include a simple logo, and general style for the whole website, including child pages, and future articles or informational posts.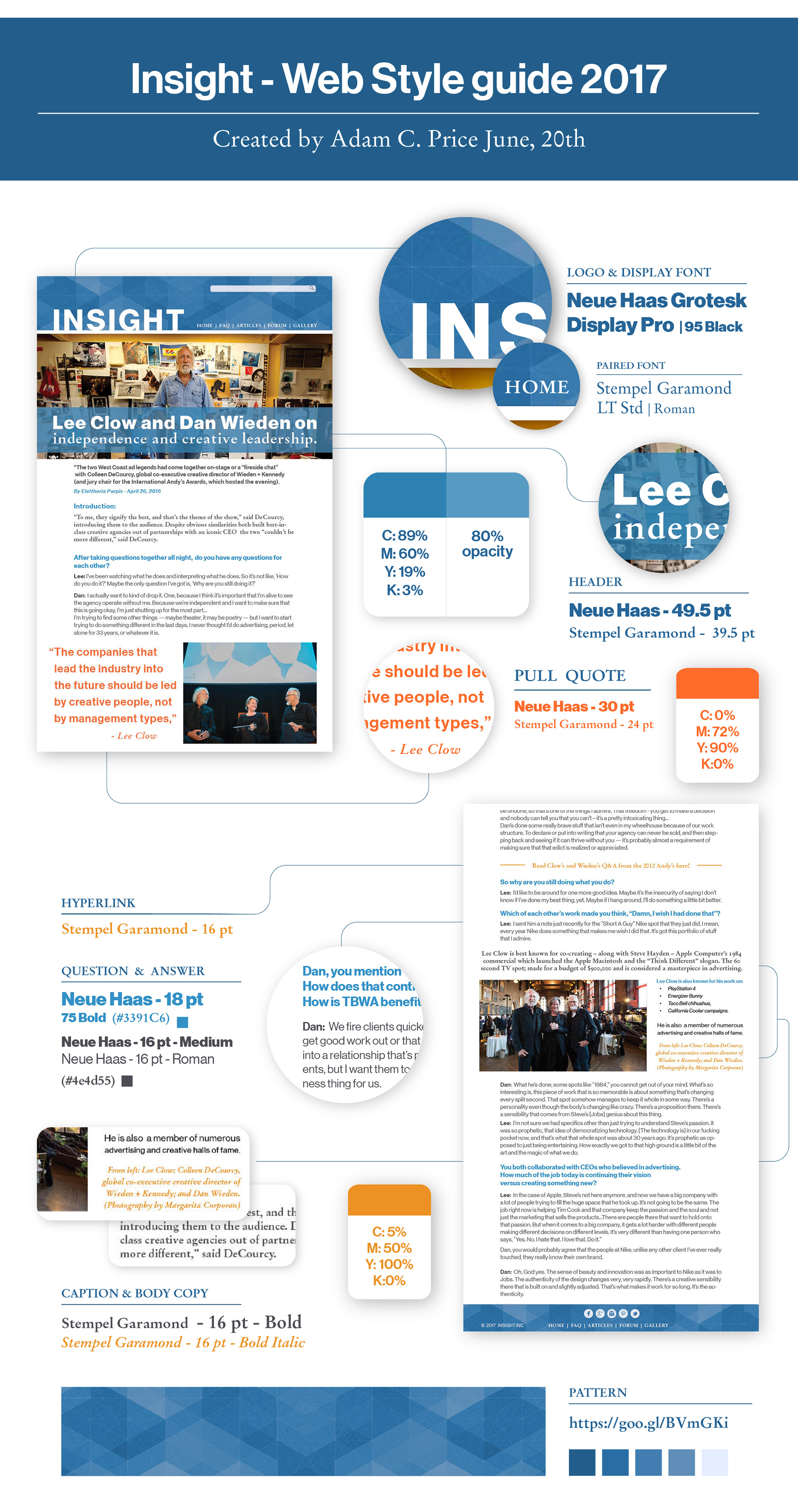 This visual guide expresses the element restrictions, fonts, colors, and paragraph styles to be used in any of the websites future pages.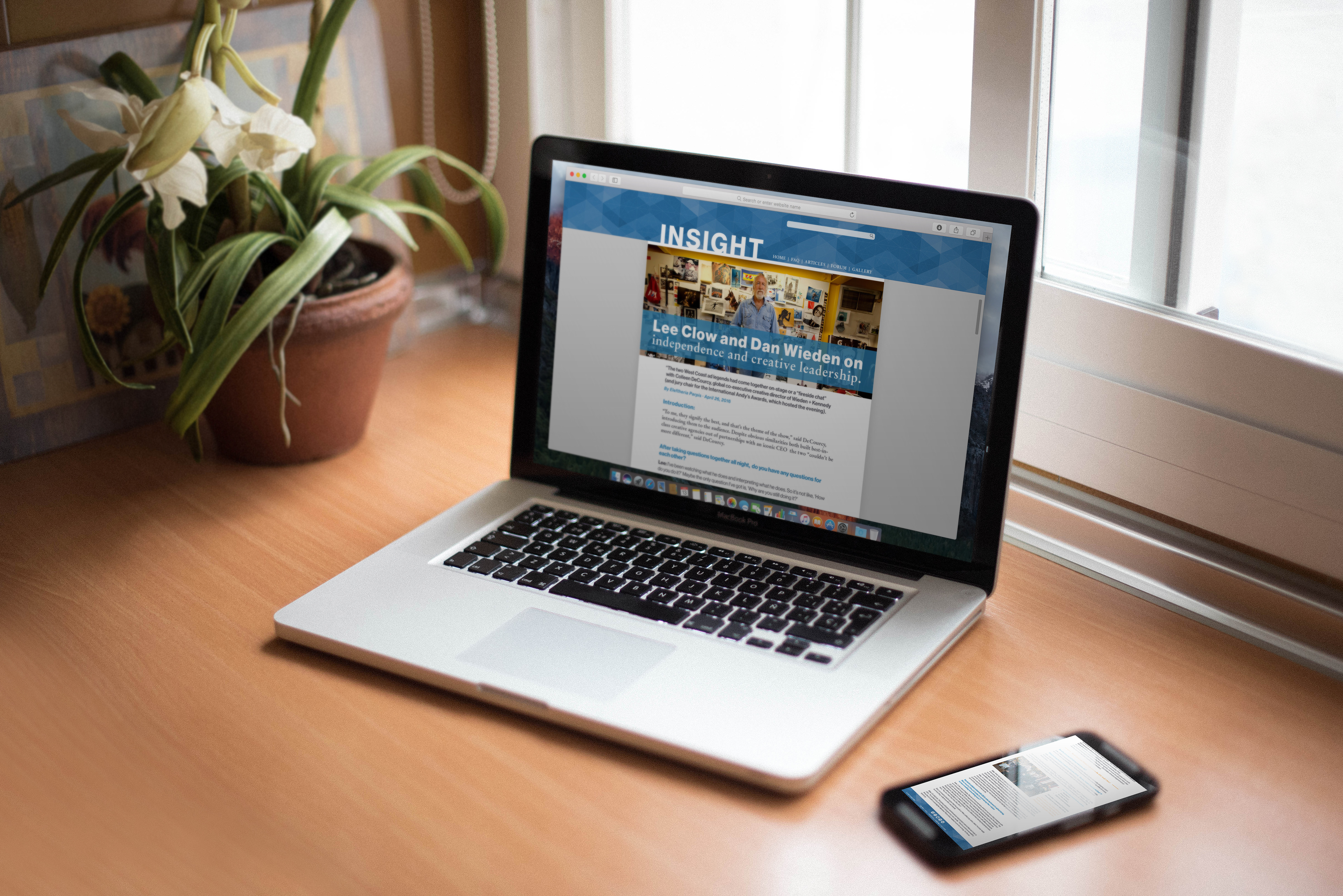 Designed to be effective on both desktop and mobile formats.