Prototype Link:
https://xd.adobe.com/view/d65709e0-31f3-44df-6215-f39ec995ed20-a066/
Prior to this project I had never worked with any prototyping software, nor had I done any UI/UX work. Over the course of four weeks the concepts necessary to complete it were self-taught. 
I did create original illustrations, however I used icons made by Freepik from www.flaticon.com. 
The Idea was sparked my a trip to NYC and a lap around the Museum circuit. As I watched peers and patrons attempt to make the most of their experience I considered how nice it would be to gamify art education and appreciation. Hopefully rewarding those who engage in the arts. 
I started by researching other mobile game/point systems. I noticed there was a lot of attraction to games with a three-dimensional over world format. Users especially appreciated collaborative or competitive features.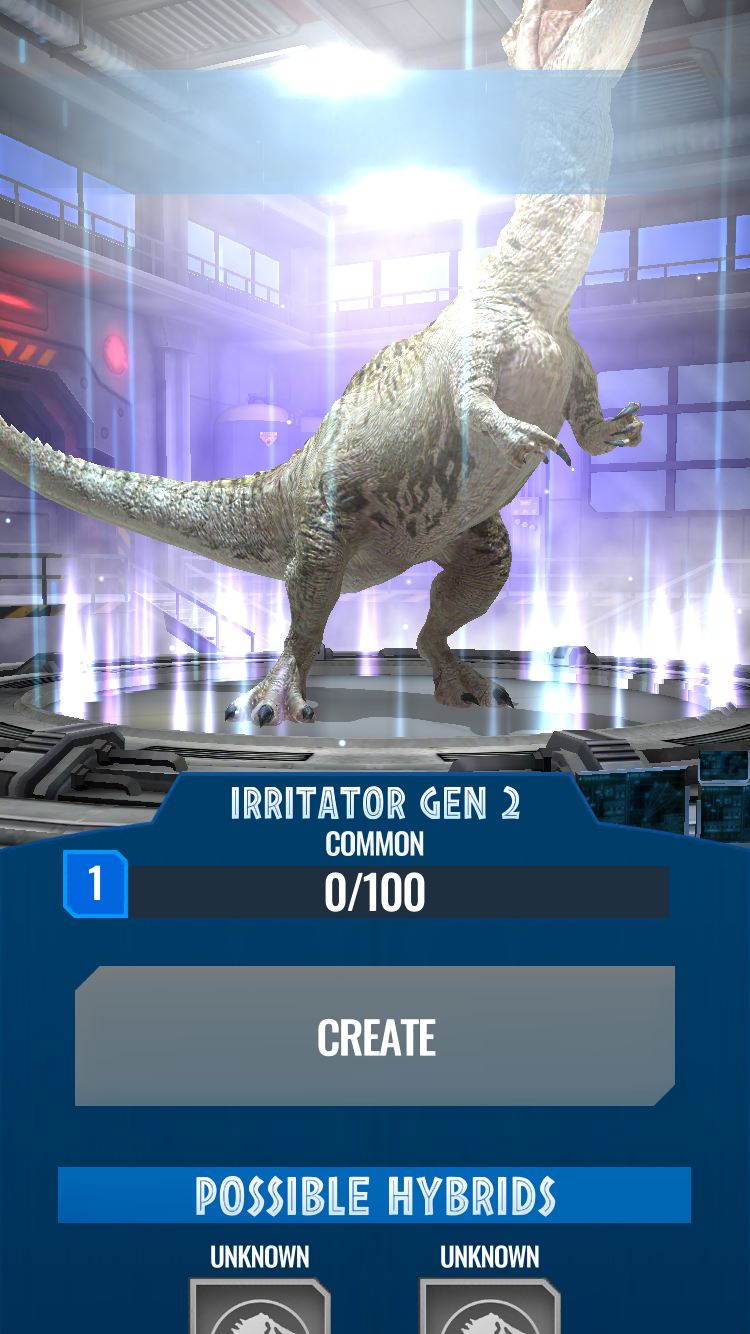 I then launched into some initial concept sketches of how the flow may work. I considered how I could organize and segregate aspects of art, and how a user may encounter them in their daily life.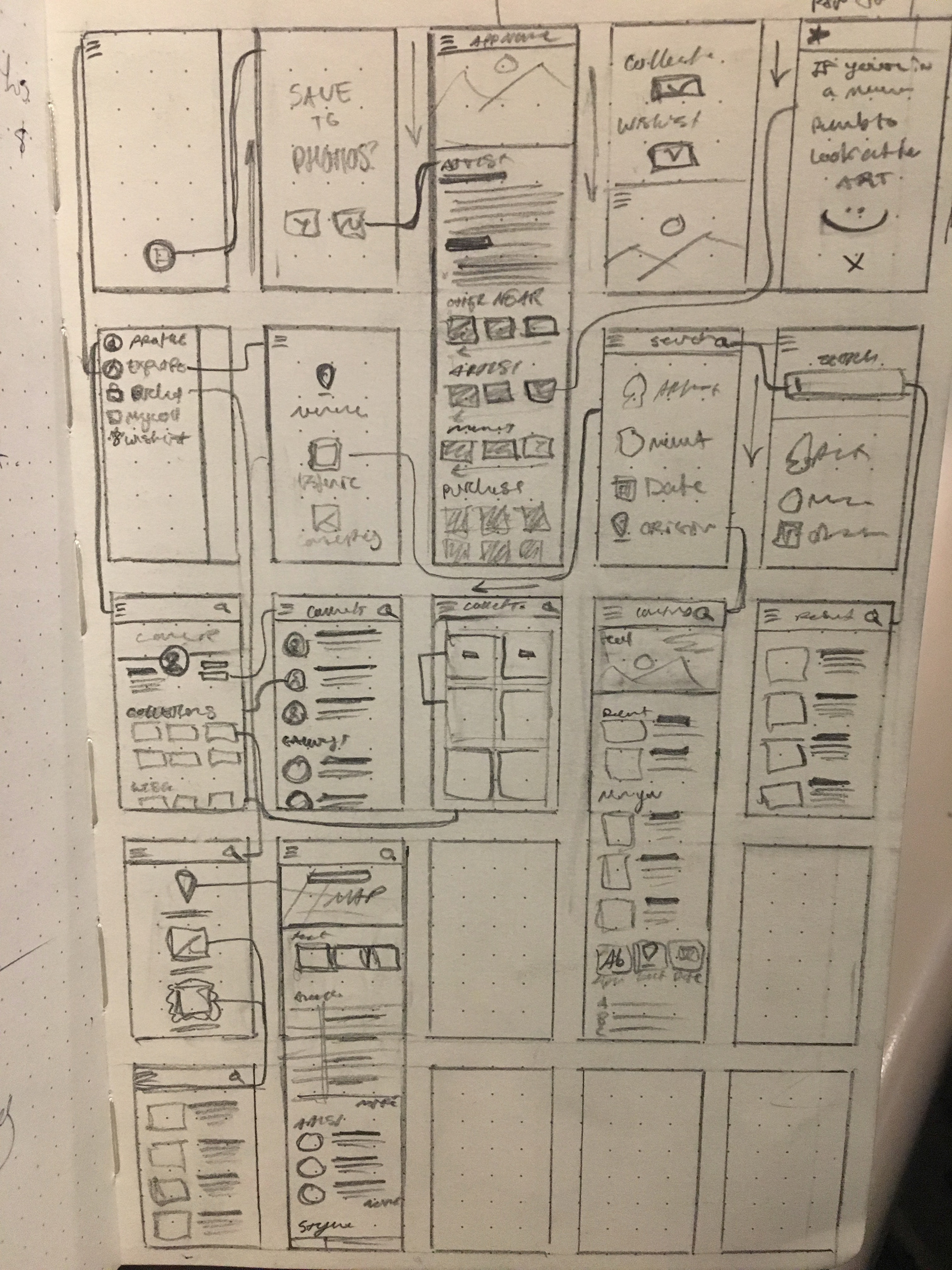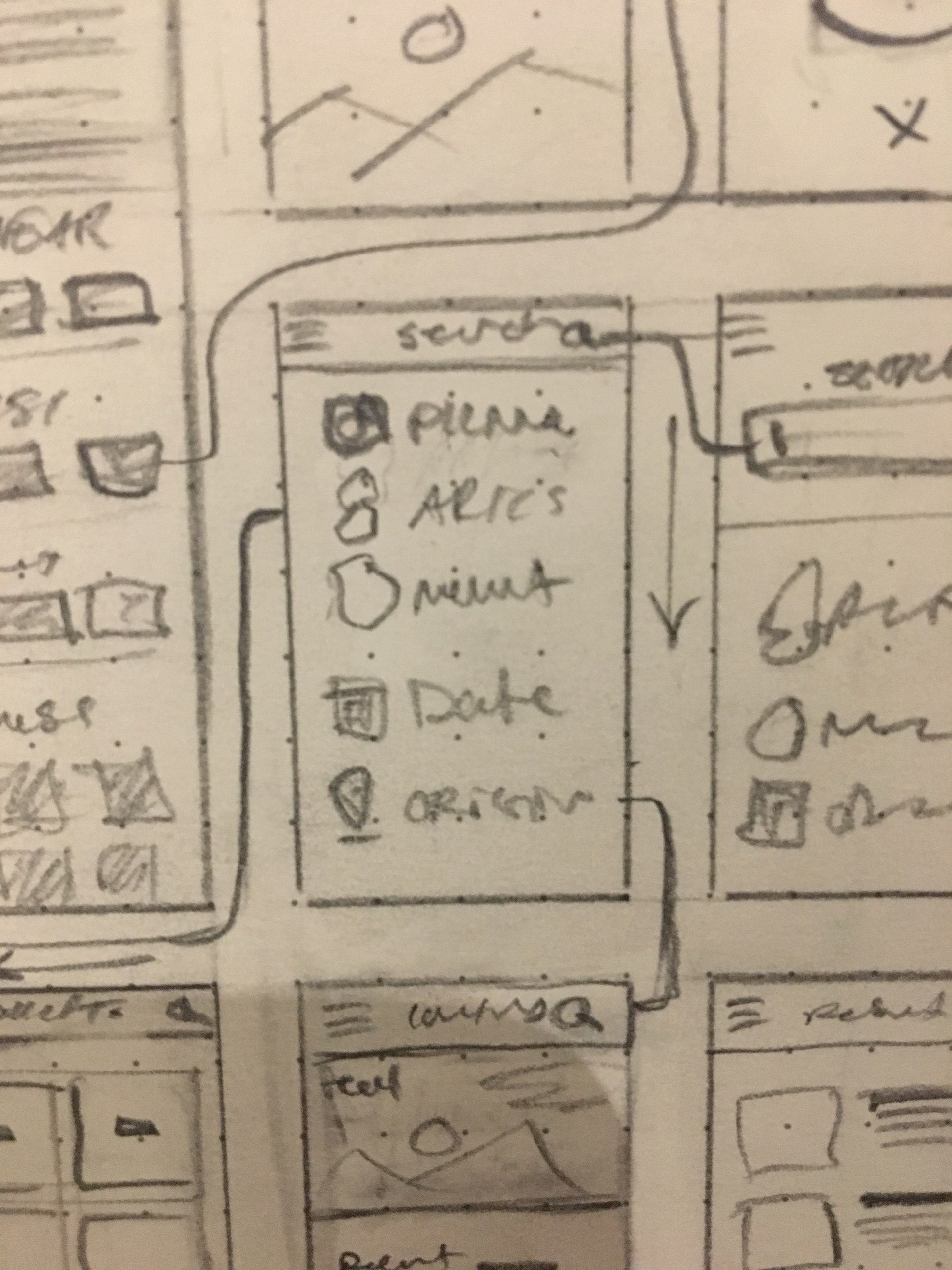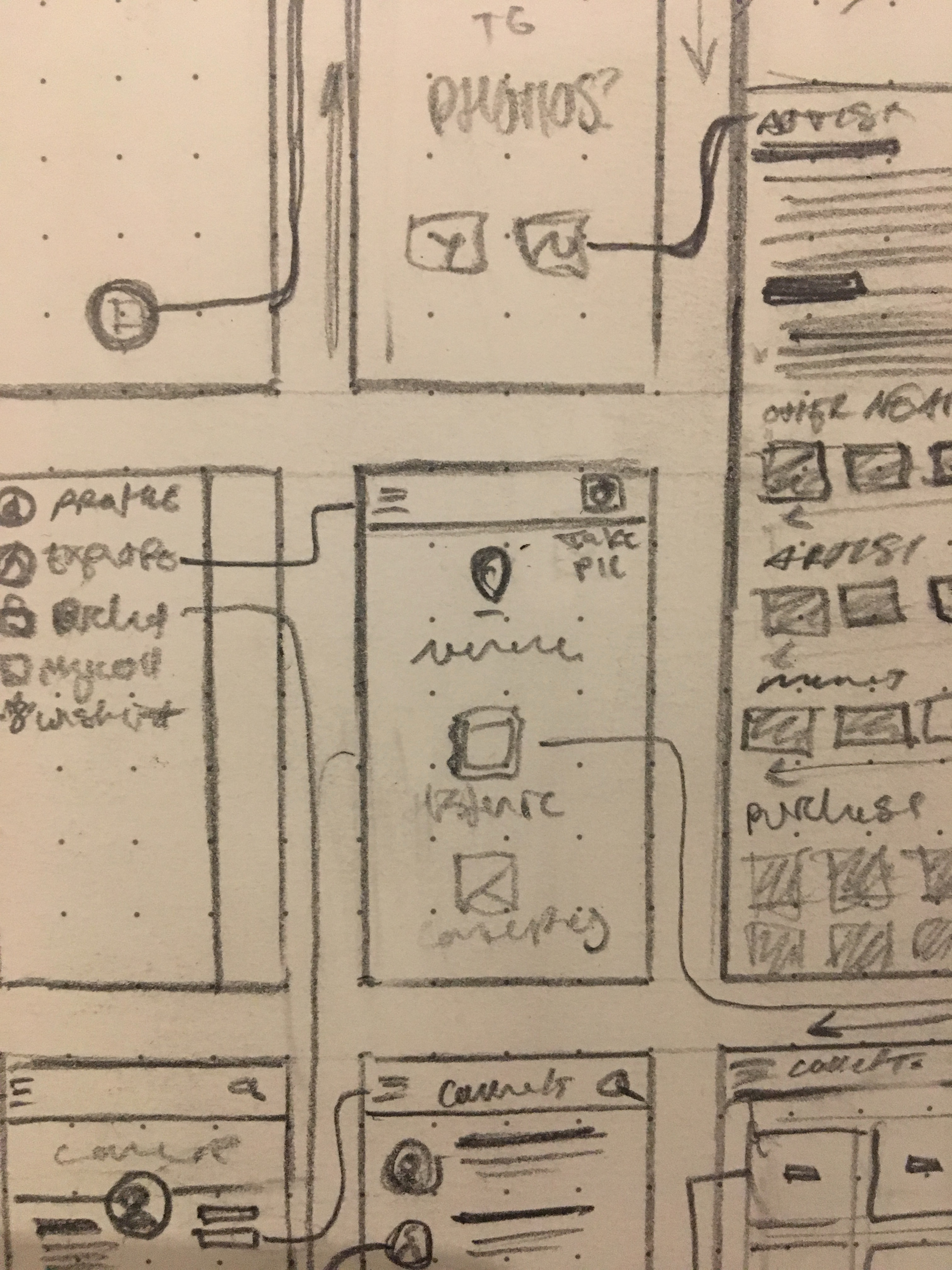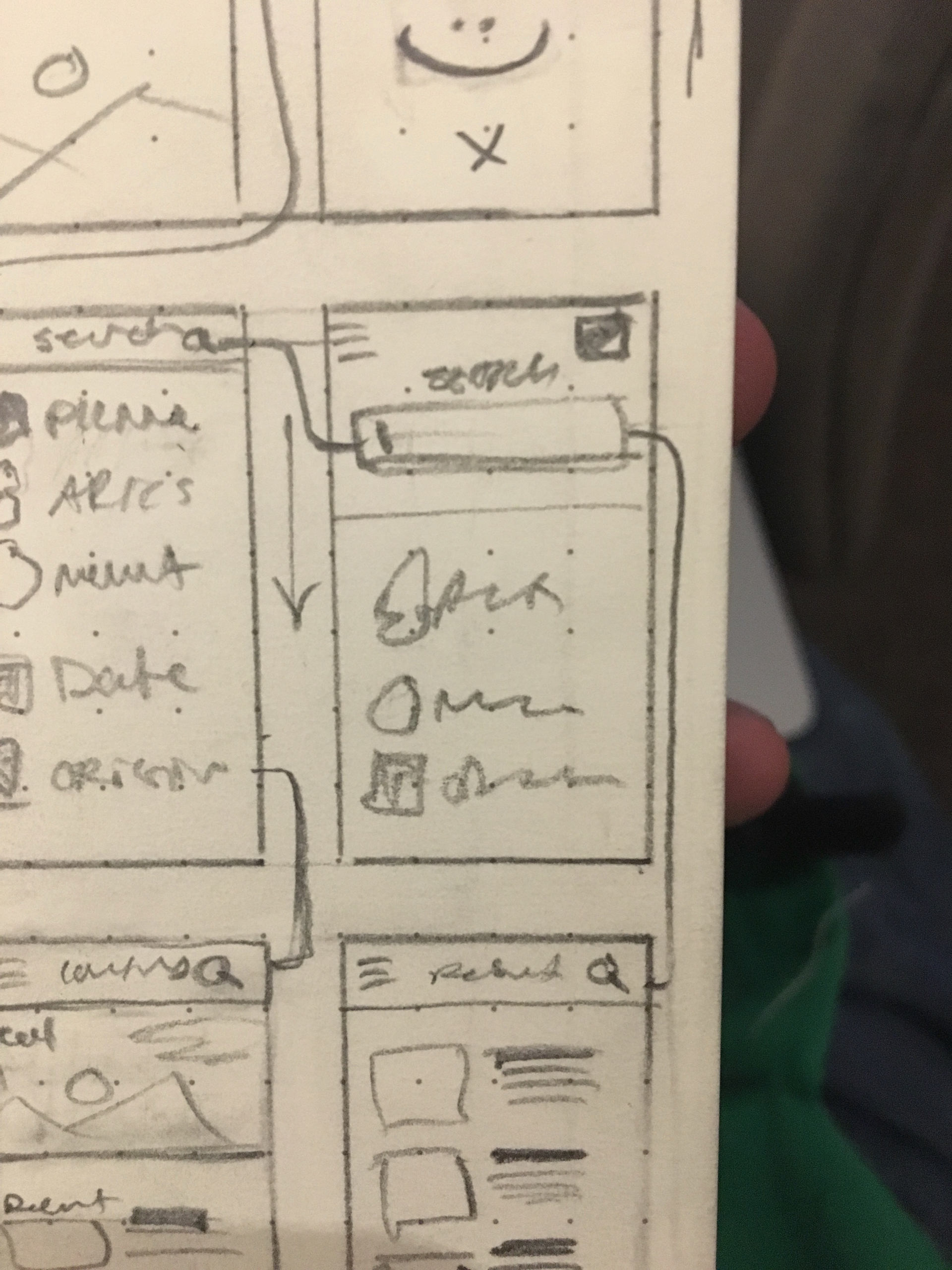 I wanted to make sure I rewarded users who actually experienced art in real life; while still allowing those who have fewer opportunities near them to still gain the benefits of learning about art.